Our Services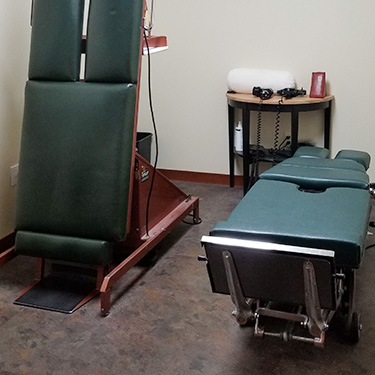 At Belfair Chiropractic Center and Massage, we go beyond simply correcting back and neck pain.
Instead, Dr. Scott dives deep into your problem areas to devise a plan that works for your body. It's our goal to restore balance to your brain and spine, resulting in a properly functioning nervous system.
When your nervous system is functioning as it was meant to, you can express your true health in the greatest ways!
We're proud to offer patients all of the following, including:
Chiropractic Care: Dr. Scott offers a variety of adjustments for patients of all ages, including manual, hands on adjustments that are very gentle. In addition, he incorporates the Activator method, which involves a handheld tool, for patients who may be older or require even less pressure for an adjustment. Care with us is always safe and effective—we encourage you to ask any questions you have!
AMIT: Advanced Muscle Integration Technique is a systematic treatment of common joint and muscle conditions experienced by active people.  AMIT is a revolutionary advancement in sports medicine.  As an AMIT practitioner, Dr. Scott can predict injuries by examining and identifying instabilities of the body, which in most cases lead to injury.  The advanced therapies used in AMIT procedures allow for rapid corrections of instabilities resulting in improved function, removal of pain and an overall new level of performance.
Cold Laser Therapy: Low Level Laser Therapy (LLLT) has been used worldwide for over 40 years to relieve pain, remove scars, heal wounds and regenerate nerves.  Human cells produce a chemical known as ATP to run the body and heal tissue.  All of our body's activities result from the use of ATP, like gasoline to a car.  LLLT stimulates a micro-structure called mitochondria to produce higher amounts of ATP.  Thus with more ATP a the the cell level, tissues heal faster and therefore relief comes quicker.
Massage: Belfair Chiropractic Center and Massage features two experienced massage therapists who are constantly taking courses to improve their repertoire. Specializing in reflexology, pregnancy massage and more, there's something for everyone who needs a little extra help healing and relaxing.
Supplements: Dr. Scott is happy to offer supplements to support your nutrition, which is sometimes exactly what your body needs for a well-rounded approach to health. At your visit, we'll examine your diet and discuss what options might be right for you.
Visit Frequency
We strive to make care unique to each individual, addressing your needs with a custom plan focused on you. Dr. Scott will recommend a plan for you that typically begins with 2-3 visits per week to our practice. We'll continue to gauge your progress over the course of the first few weeks.
As soon as you notice an improvement in how you're feeling, we'll adjust your visit frequency.
As always, we will give you the best chance to achieve true health.
Schedule Your Visit
We'd love to invite you into our practice to learn more about how natural chiropractic care can help you and your family live a happy, healthy life.
Get started today by contacting us to book your appointment!
CONTACT US »
---
Belfair Chiropractic Center and Massage Services | (360) 275-4411