About Belfair Chiropractic Center and Massage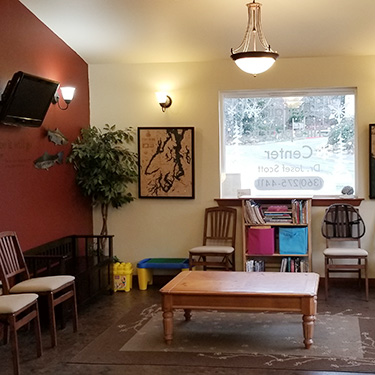 Belfair Chiropractic Center and Massage has been a Belfair staple for decades, serving the community for over 40 years. Though ownership has changed hands over the years, patients can always expect to be treated with the utmost respect while they receive custom, focused chiropractic care.
When you choose us for your natural health needs, we can assure you that you're a part of our family.
Chiropractic: More Than Back Pain
Our mission is to provide quality health care for your overall well-being.  We will continue to educate ourselves and will not compromise your health by telling you what needs to be done to maximize your health's fullest potential. We will accomplish our mission through Chiropractic care, Advanced Muscle Integration Technique (AMIT), nutrition and massage.
At our practice, we proudly welcome patients of all ages, from newborns to senior citizens and everyone in between. Your entire family is welcome with us—in fact, Belfair Chiropractic Center and Massage is a family affair—Dr. Scott's wife, Rachel, also works in the practice.
An Evolving Passion for Health
Each day, Dr. Scott is thankful to be able to do what he does. When he started chiropractic, his vision was to help people get out of pain by finding the cause, not treating symptoms.
Today, his goal is to help keep you well for a lifetime. We want you to be able to live the life you love.
MEET DR. SCOTT »
Ready to Learn More?
We'd love to invite you to schedule a consultation with our practice to learn more about how natural chiropractic care can benefit yourself or a family member.
We proudly accept Medicare and most major insurance plans—simply bring your card with you and we'll check for you.
---
About Belfair Chiropractic Center and Massage | (360) 275-4411